Children's Triangle Nursery

Children's Triangle Nursery,
Pauls Road,
Ipswich
IP2 0AN
T: 01473 599038
At this nursery, children benefit from a wealth of first-hand experiences. Children have excellent opportunities to explore and understand the world around them as they learn about nature and their environment. For example, the children plant and harvest vegetables and rear ducks and chickens to understand about life cycles and caring for living creatures.
The nursery is located within the same building as Ranelagh Primary School, but within a separate space with its own entrance and garden. The premises were considerably renovated before occupation in 2016. The nursery has a large playroom with kitchen facilities and toilets. There is a good sized, enclosed garden area, a small office and a staff room.
The setting is not only unique for being an "Outstanding Provider" for education in early years, but also in its support for families. Staff are committed to developing strong relationships with parents. They regularly engage with families to support children's learning in the nursery and they are eager to hear about learning at home too. The team work hard with each individual family providing support in any area that may be required, this may be in the setting or home, ranging from support to help learning at home to help at directing families to the right agencies for further support.
What makes us really unique is the fact that we will follow any of these journeys side by side with our families offering all the support we can throughout. The Children's Triangle is a big family that grows from strength to strength, year on year.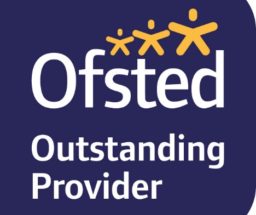 Registration Number: EY500199