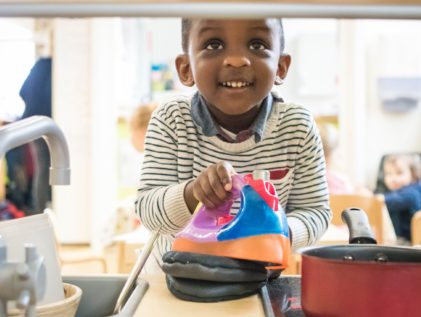 Nothing matters more than the safety and health of your child. You need to know that your child is in a secure environment and that they will be safe in the care of someone else. You will also want to know that the nursery is clean and has good systems in place to prevent the spread of infections.
There a number of steps we take to keep your child safe and well.
⦁ We have comprehensive policies on good hygiene practices and cleaning regimes; surfaces are cleaned regularly.
⦁ Our practitioners are well trained in first aid techniques and can respond to accidents or emergencies.
⦁ All staff are vetted, checked and supervised to ensure exceptionally high standards are maintained
⦁ The nursery sites are secure with CCTV, access control and coded door entry systems.
⦁ Most of all, we supervise your child at all times and take a precautionary approach to their care.
"Safety is paramount and staff fully consider all aspects. They effectively organise the environment and ensure that children can access the areas and resources safely. Staff are stringent in their supervision of children. Children can take manageable risks and challenge themselves in a fully safe and supported manner." Ofsted Inspection Report, The Children's Triangle Nursery 5th June 2018