Little Learners & Forest Learners Nursery,
Hogarth Road,
Ipswich
IP3 0EY
T: 01473 599038
Little Learners has a very special team and outdoor learning is a key area that all practitioners are tremendously enthusiastic about. The door to outside stays open throughout the day, meaning the children can choose to play outside whenever they wish. The garden really is the best feature of this nursery due to its ample size and development. The outdoor area includes a hill slide, a hut on a hill, a giant sand pit, two large climbing frames and an allotment area. There is simply so much to do!
The practitioners are extremely child centred and follow a child-led learning approach. Every day we extend all children's learning and development by fostering secure relationships with children, following their interests and responding to their needs. Many members of staff are qualified Special Educational Needs and Disability Coordinators (SENDCO) so they are experienced and highly skillful at supporting children who need extra help with their learning and development.
Located within a beautiful public park, Little Learners Nursery is set in fantastic, enclosed grounds. The nursery is a modern building with high ceilings and a unique triangular shape. There is a large open play room with interesting spaces and plenty of doors to the garden.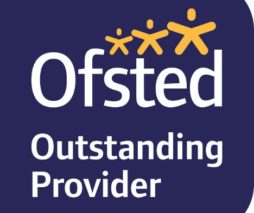 Registration Number: EY463846