Welcome to Bows and Arrows Nurseries – six nurseries in Ipswich providing care for children aged 0 – 5 years old, specialising in outdoor learning and social development.
From day one, we work with you for the development of your child, from home visits, daily chats and family events, there will be plenty of ways to get involved.
All of the money earned or donated is used in pursuing our objectives and improving outcomes for children. We're here for public benefit, not for financial reasons.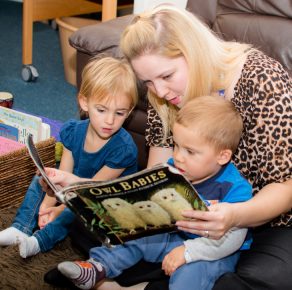 The majority of our nurseries are graded as outstanding by Ofsted. This means we "stand out" as excellent providers of nursery education and care.
"My child has moved mountains and would not be where they are without the support from the nursery"
 Ofsted Inspection report: Little Learners Nursery, 19 July 2019
"All children make substantial and sustained progress"
 Ofsted Inspection Report, The Children'sTriangle Nursery 5th June 2018
"Teaching is Inspirational"
 Ofsted Inspection report: Wigwams Nursery, 8th August 2019